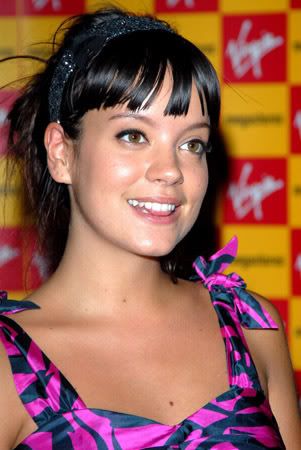 Police arrested Alfie Allen, actor brother of Lily Allen and subject of her none-too-flattering song 'Alfie,' yesterday, after his mother called 911 claiming Alfie assaulted her.
Alison Owen is said to have suffered a minor head wound during the alleged attack at the £1million family home in Islington, North London.

Police called by Alison arrested 20-year-old actor Alfie Allen on suspicion of assault. He was being held last night.

The drama happened as Lily was in Paris attending a fashion shoot where she was pictured with designer Stella McCartney yesterday.

Lily and Alfie are Alison's children by actor Keith Allen. They live in the house where the alleged assault is said to have taken place at lunchtime. One source said: "It was a family argument that got out of hand.

"There was some argy-bargy which led to Alison calling police. But I think she now wishes she hadn't dialled 999."

A neighbour said: "Two police cars converged on the house with blue lights flashing. It was very dramatic."

Friends of film producer Alison say it is likely that she will drop her complaint and not wish to take her claims any further. But police have a policy of pursuing domestic assault investigations when complainants have withdrawn evidence.

Officers could try to gather other evidence, including photographs of Alison's wounds, to see whether there is a case to pursue.
When asked about the assautl, Lily downplayed the incident. "I love my family and I wish I had been there to help calm this situation down. I have spoken to my mum and Alfie and everything is fine now."
MP3: Lily Allen - "Alfie" via The Fabulist
No Comments »