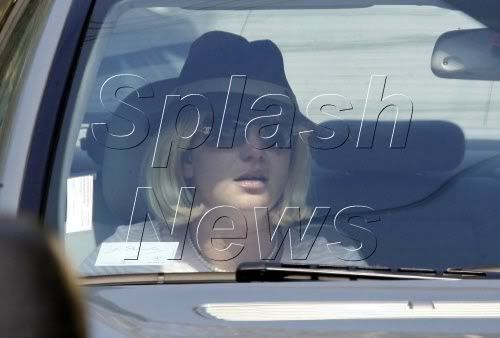 While less-than-believable rumors of suicide attempts continue to swirl, Britney Spears struggles in rehab. Us Weekly reported the singer's family is praying she'll be able to make it through the process.
Britney Spears spent the weekend battling her demons at Promises Treatment Center in Malibu amid reports that she's wavering in her treatment.

Her cousin Alli was on hand to offer support, staying overnight on Friday and dropping by for visits on Saturday and Sunday afternoons.

The 25-year-old singer hasn't left the facility since traveling to a friend's apartment in Culver City last Thursday to pick up a bag of new clothes that were purchased for her from the boutique Intuition.

A source says that the Spears family is worried about the troubled pop star's progress in rehab. "They hope that Britney will stay at Promises for a month, but they're nervous she might not last that long," an insider tells Us.
Best of luck to Britney in staying sober; I'm ready to start making fun of her again without feeling guilty about it.
No Comments »