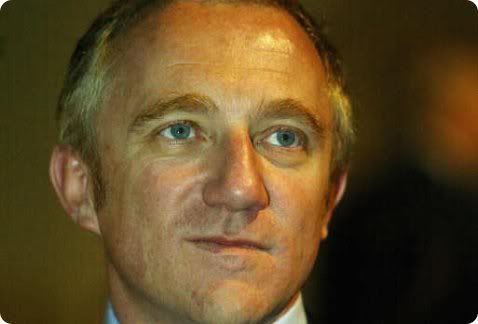 Congrats are in order for Salma Hayek; the actress announced she's expecting her first child, and engaged to her baby-daddy, some dude named François-Henri Pinault. The news came shortly after photographers caught a rather round Hayek shopping in Los Angeles.
"Businessman, François-Henri Pinault, and his fiancée, Salma Hayek, are happy to announce they are expecting the arrival of their first child," Hayek's rep confirmed in a statement Friday.

The pair have kept a relatively low profile since their relationship began – though Hayek, 40, has joined Pinault for occasional public events, including one in October at the festivities surrounding the inauguration of the Pinault Foundation's Modern Art collection in Venice's Gritti Palace.

Pinault is the CEO of luxury goods firm PPR, which owns Gucci and Yves Saint Laurent, as well as a French department store and national music chain. His father, François, is an avid art collector owning more than 2,500 valuable pieces, including Picassos, Miros and work by contemporary artistst including Damien Hirst.
So in other words, he may not be much to look at, but homeboy has some serious bank.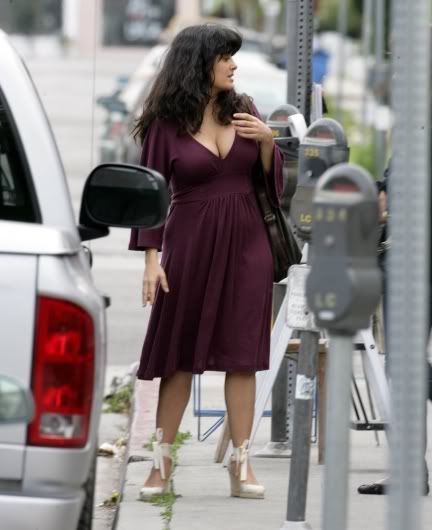 4 Comments »