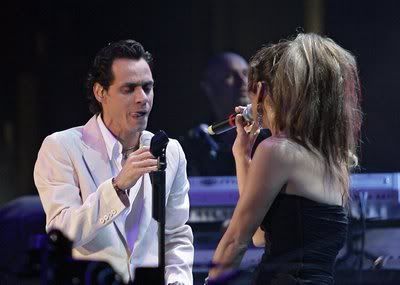 According to Page Six, Jennifer Lopez and hubby #3 Marc Anthony hit a rough patch in their marriage. It seems Marc might be too controling and weird, which is something Jennifer might have found out if she dated him longer than a few weeks before marrying him.
"There was a fight on New Year's Eve," said a source who saw Lopez that night. Another spy said, "There was a fight after she performed at the Super Bowl, and when she had an album-listening party in Miami two months ago, there was an issue." According to this source, Lopez stood up and talked about her upcoming album and said, "This is my dream and Marc and I worked so hard on this album . . . Marc, would you like to say something?" - to which Anthony coldly said, "No," and looked away. One of the issues is that Lopez is said to be putting off pregnancy - he has four kids with two other women - and Anthony is very interested in Scientology. But a friend of both said, "They fight, sure, but everyone fights." A rep for Lopez said, "They're fine."
Homegirl is almost 40, so maybe it's a good idea to seek out the dude you're going to have babies with and stick with him.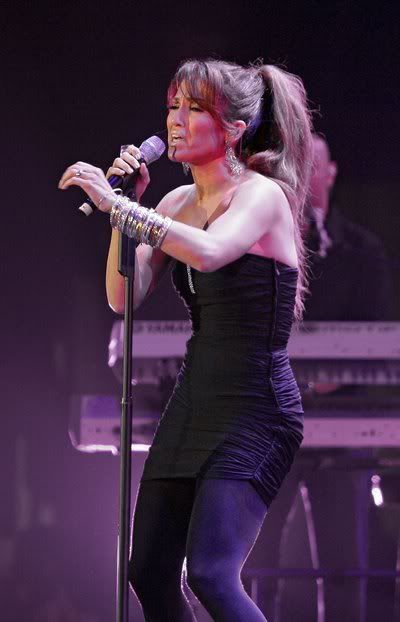 No Comments »