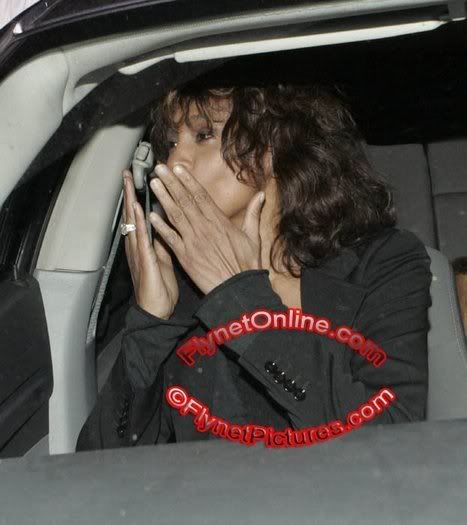 Apparently, dining with her estranged hubby kinda puts Whitney Houston in a bad mood.
Whitney Houston and soon to be ex-husband Bobby Brown were keeping it together for their kid at a birthday dinner for daughter, Bobbi Kristina, at Mr. Chow in Beverly Hills Sunday night. "He was bouncing back and forth from the bar drinking with the bodyguards, who were putting back $135 shots of VO at the bar," said a witness. Stevie Wonder also joined the family, we're told. "Whitney looked pretty put together during dinner, but the moment she pulled away from the restaurant, she yelled at her daughter to 'shut up.' "
After reading Bobbi Kristina's Myspace page, I must agree–the kid really does need to shut the hell up.