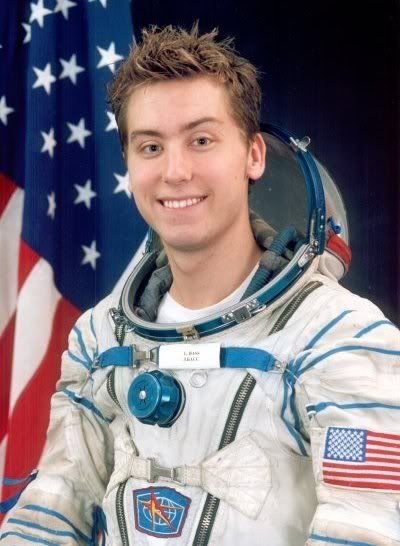 Visitors to Bam Margera's West Chester, PA were shocked to see a tribute mural of Lance Bass in Bam's home. The out and proud singer/failed cosmonaut's mug is emblazoned onto wall in Bam's garage.
"There's a big portrait of Lance in an astronaut uniform, smiling broadly and holding his helmet proudly," says an insider. "In the background is a NASA shuttle ascending to space on a giant rainbow."

Margera confirmed it was Bass to friends, saying: "Hell yeah! The guy from 'N Sync who wanted to go to outer space, but never made it and was all gay and s-!"
I'm wondering how Bam's wife feels about this. Surely at some point, she has to start questioning this dude's sexuality.