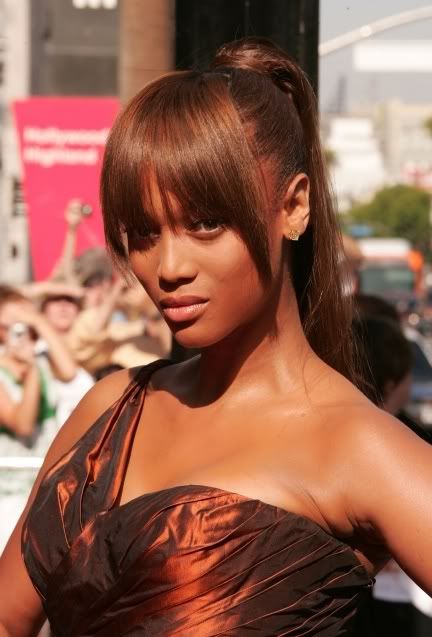 Tyra Banks might be the next person to join the celeb sex tape club. Although it's still strictly a rumor, Concrete Loop claimed a tape starring Tyra and a former Italian boyfriend could be hitting store shelves soon.
Word is, someone is set to release an intimate video of Tyra Banks and some Italian dude getting their swerve on. Sources say, the video is grainy and you can hear the two of them talking to each other – among other things.

In late 2005, I posted candids of Tyra and her rumored boyfriend Italian basketball player, Giancarlo Marcaccini. Could it be him in the video? Time will tell.
If the tape is even almost as annoying and gross as her TV chat show, I'm going to take a pass on viewing it.