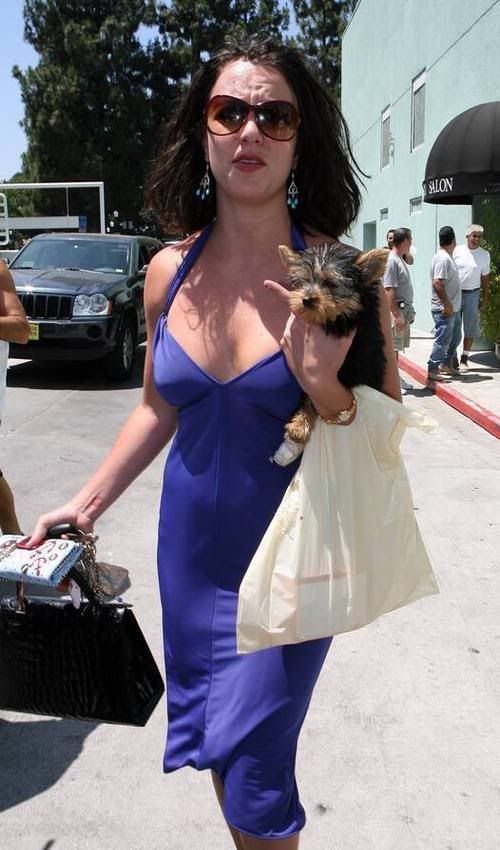 I suppose since her "comeback" concerts in the US failed miserably, Britney Spears is ready to take her act across the pond: the singer reportedly told friends she would like to move to London for a few months and perhaps do a couple secret, intimate performances for fans.
According to the Daily Star, Spears hopes to spend some time in the British capital away from the US media and family members, who have been pressurising her to get help. Spears is reportedly planing to stay at the Covent Garden Hotel, and plans to check in under the alias of Marilyn Monroe.

A source reveals to the Daily Star: "Britney can't wait to spend some time away in London and away from family members who have been fussing about her. And she would love to lay on a secret gig for around 60 fans."
Dear Great Britain: you can keep her! Thanx! Love, America.